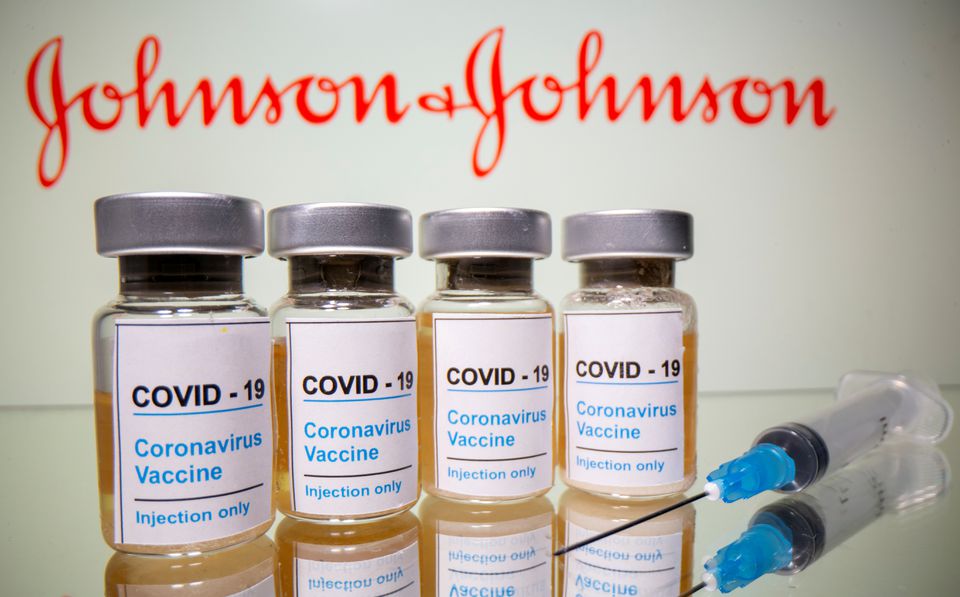 The European Union's drug regulator is accelerating its review of blood-clot reports with Johnson & Johnson's Covid-19 vaccine and said it expects to issue a recommendation next week.
EU member states should store doses as they await guidance, and the European Medicines Agency said in an emailed statement it will decide shortly whether "regulatory action is necessary."
U.S. officials paused immunizations on Tuesday after six women suffered a type of brain blood clot similar to that reported as a rare side effect to the AstraZeneca Plc vaccine. The delay marks another blow to efforts to vaccinate the world and bring the pandemic to a close.
The EMA said it's working closely with the U.S. Food and Drug Administration and other international regulators. For now, the benefits of the vaccine in preventing infection outweighs the risks of side effects, it said.
The single-dose J&J vaccine, like the one developed by Astra and the University of Oxford, uses an adenovirus to deliver the genetic material into the body to provoke a defense against Covid-19.