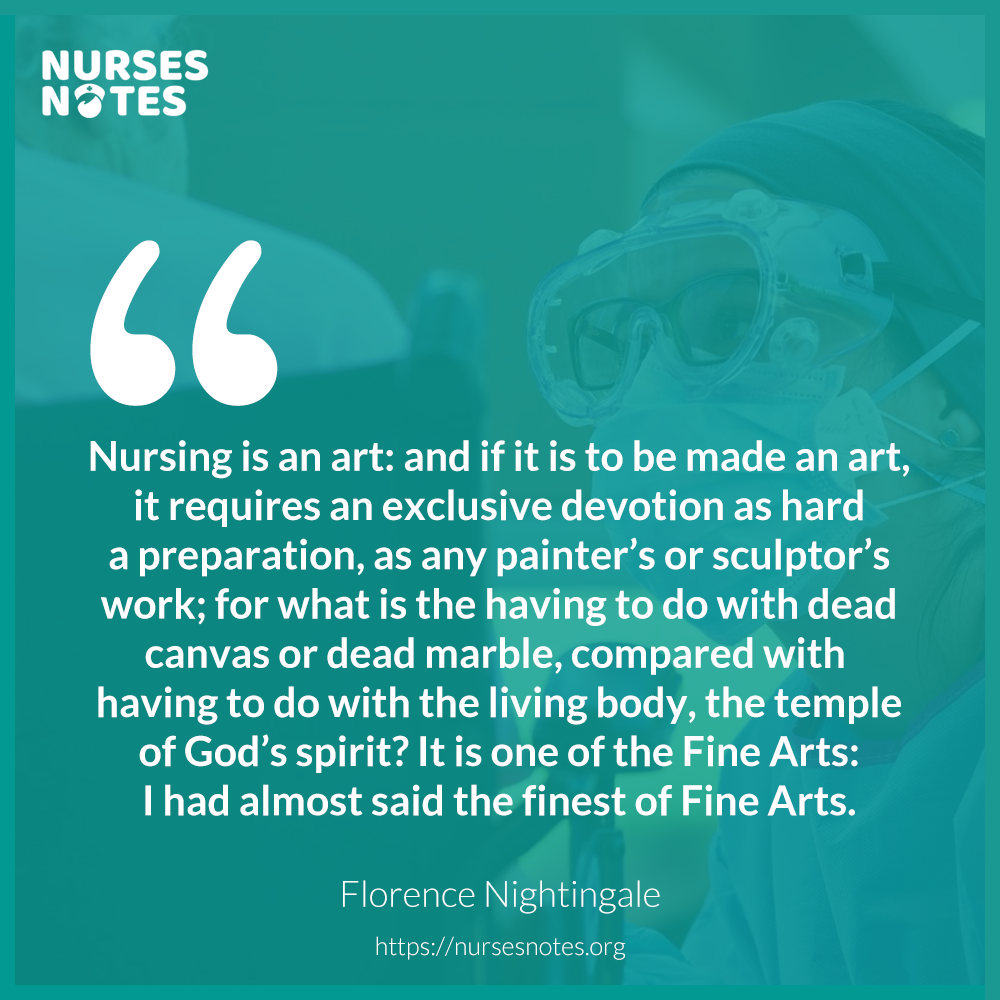 Florence Nightingale
Nursing is an art: and if it is to be made an art, it requires an exclusive devotion as hard a preparation, as any painter's or sculptor's work; for what is having to do with dead canvas or dead marble, compared with having to do with the living body, the temple of God's spirit? It is one of the Fine Arts: I had almost said the finest of Fine Arts.
---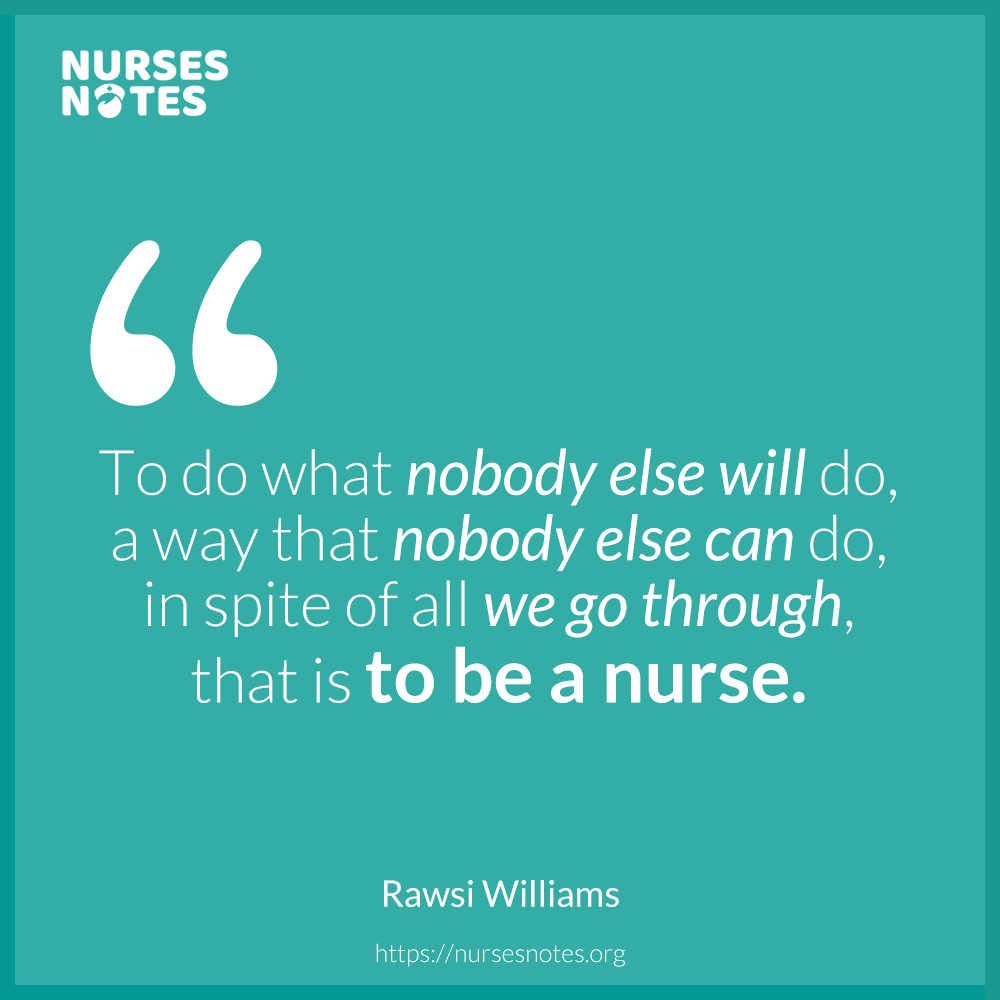 Rawsi Williams
To do what nobody else will do, a way nobody else can do, in spite of all we go through, that is to be a nurse.
---
Christina Feist-Heilmeier
Every nurse was drawn to nursing because of a desire to care, to serve, or to help.
---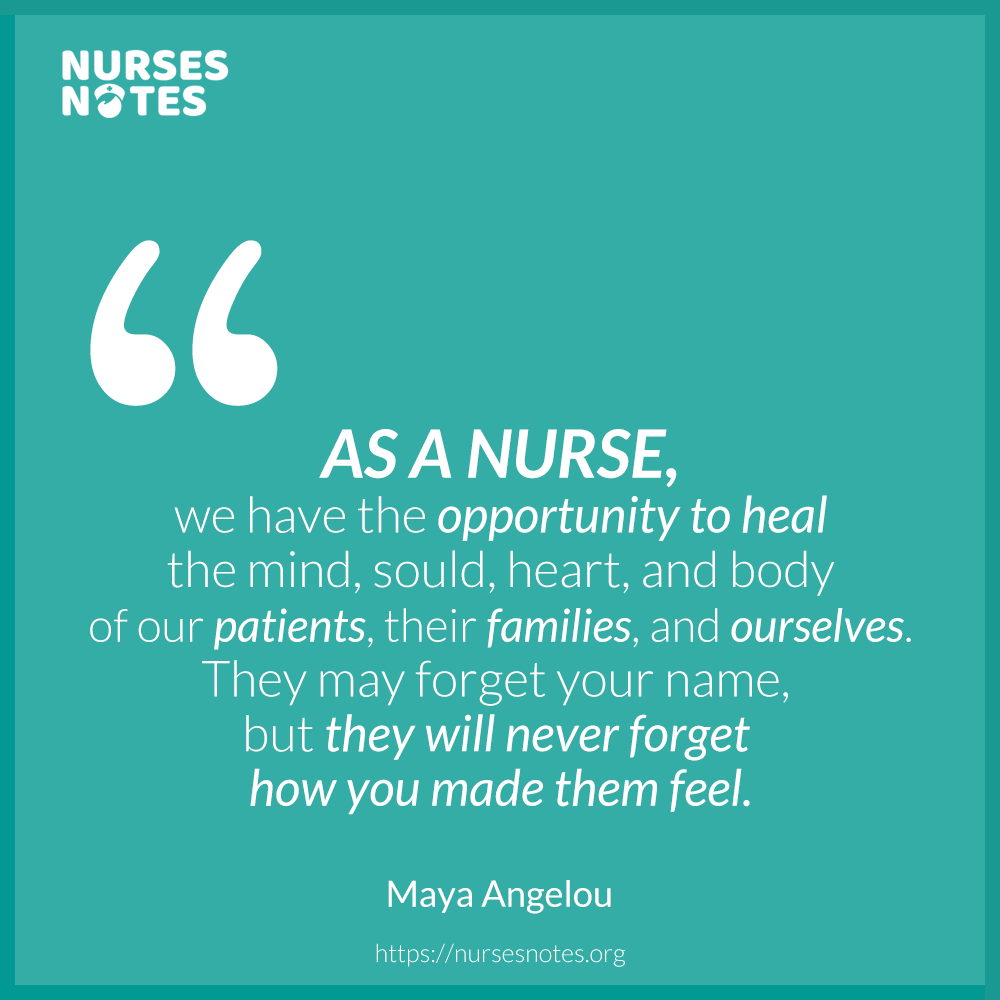 Maya Angelou
As a nurse, we have the opportunity to heal the mind, soul, heart, and body of our patients, their families, and ourselves. They may forget your name, but they will never forget how you made them feel.
---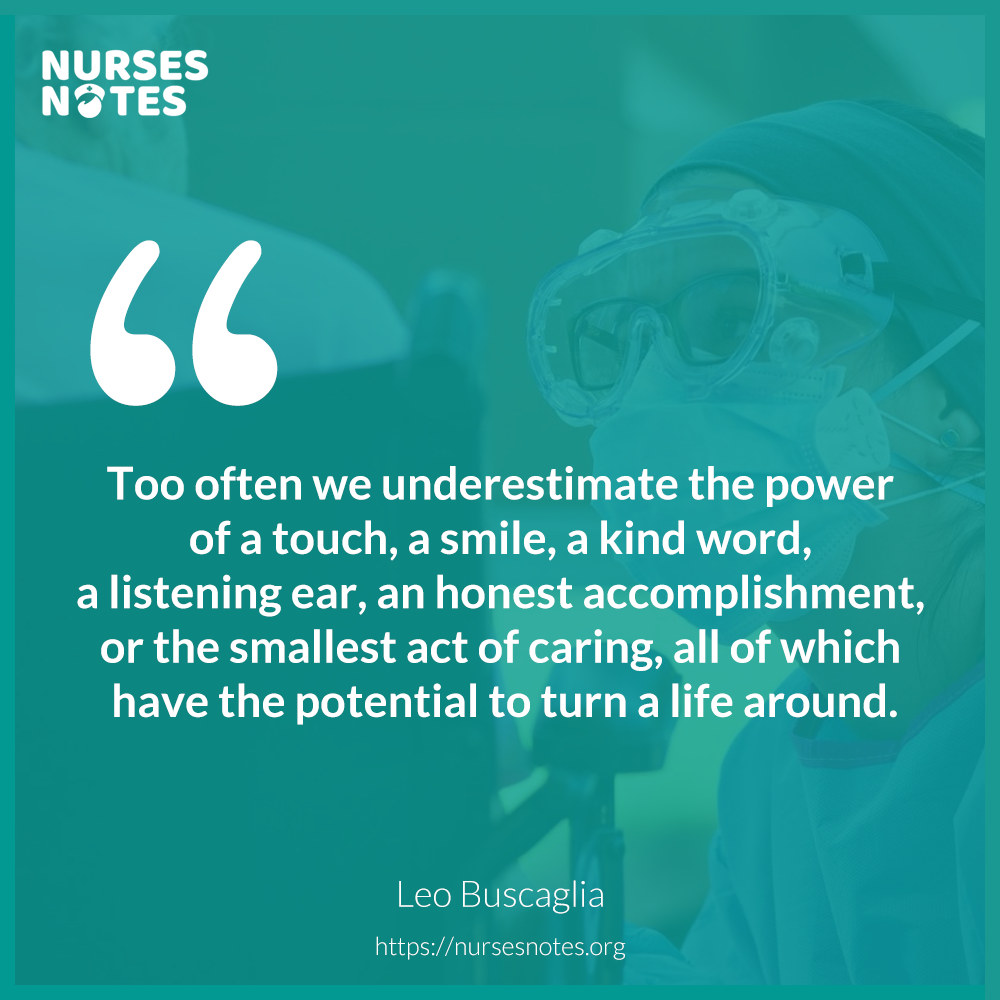 Leo Buscaglia
Too often we underestimate the power of a touch, a smile, a kind word, a listening ear, an honest accomplishment, or the smallest act of caring, all of which have the potential to turn a life around.
---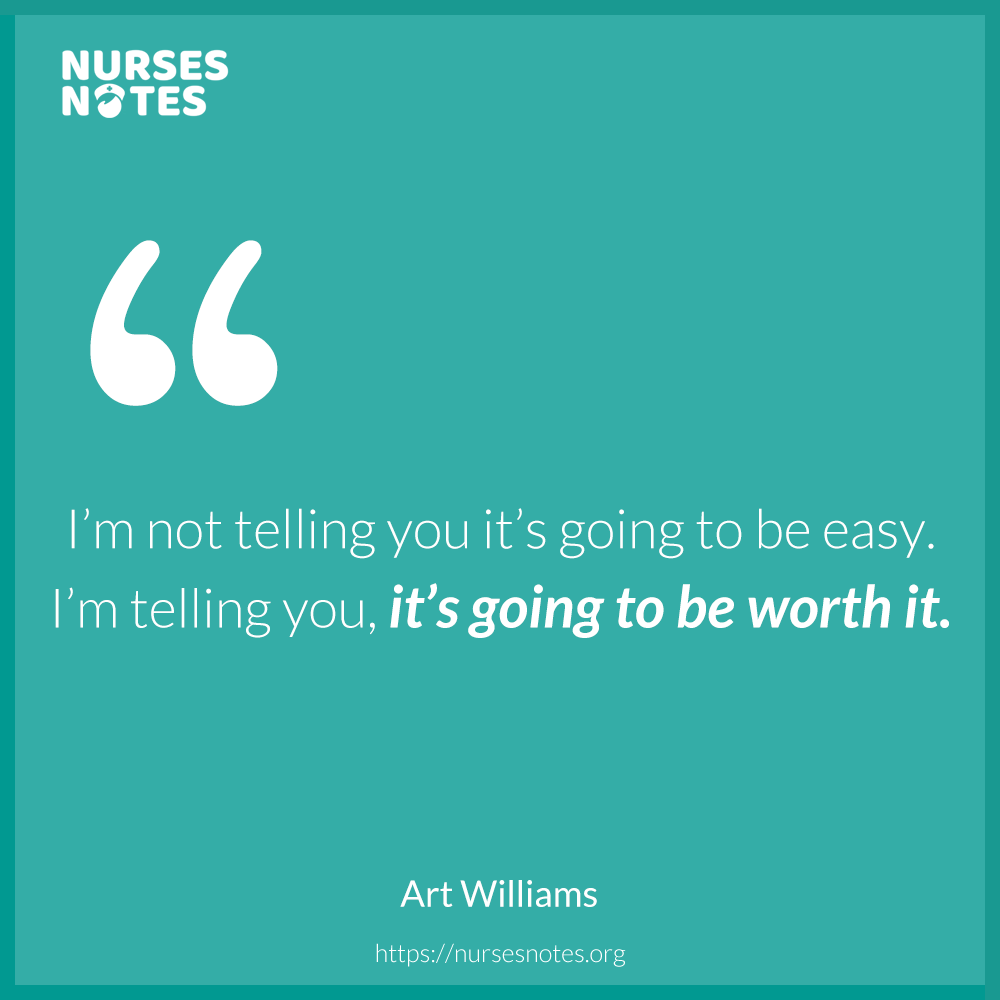 Art Williams
I'm not telling you it's going to be easy. I'm telling you, it's going to be worth it.
---
Enjoyed reading our post? We have more! Follow Nurses Notes on Facebook and Instagram for more inspiring content.