MANILA, PHILIPPINES
The death toll rises to 2,940 after the country records 59 new deaths.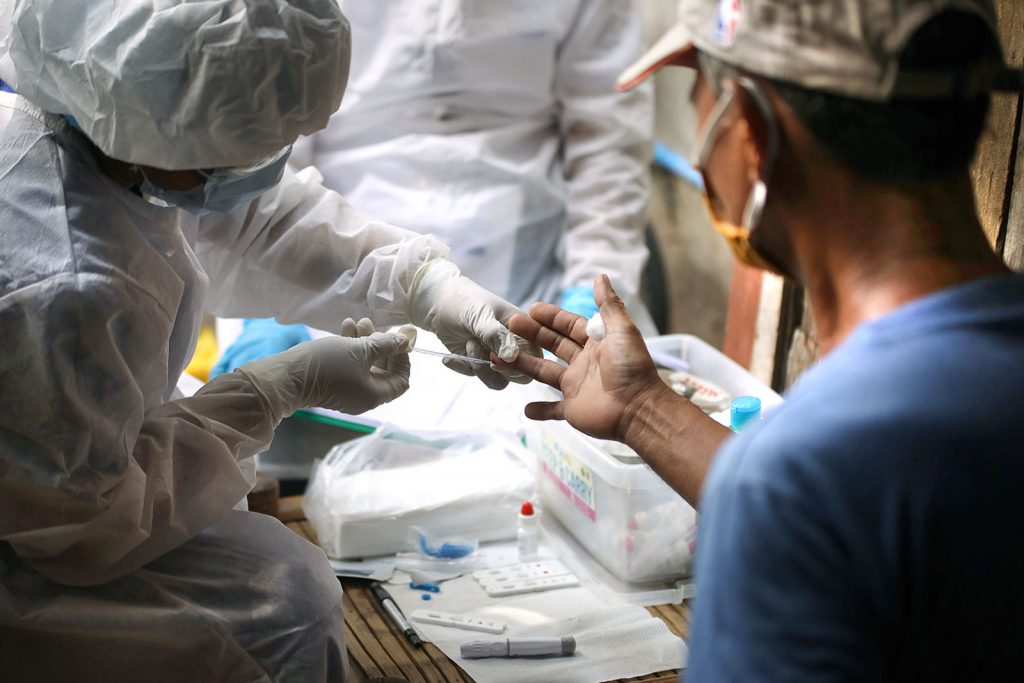 The Department of Health (DOH) on Friday, August 21, reported 4,786 cases of COVID-19, bringing the country's total confirmed cases to 182,365.
Of the total cases, 64,906 were active.
The country's COVID-19 death toll rose to 2,940 after 59 new deaths were recorded. The DOH also reported 616 new recoveries, bringing the total number of those who beat the disease to 114,519.
The DOH said that 443 duplicates were removed from the total case count. Of these, 189 recovered cases were removed. At least 22 cases previously reported as recovered turned out to be 6 deaths and 16 active cases after going through final validation.
Meanwhile, two cases previously reported as deaths were validated as active cases, the DOH said.
The DOH noted that COVID-19 figures undergo "constant cleaning and validation."
The latest DOH data showed that 57% or 2,716 of the 4,786 new cases were from Metro Manila. The rise in cases continues to strain hospitals in the capital region, where critical care capacity was at 70% – or at the "danger zone" – as of August 20.
The Philippines still has the most number of coronavirus infections in Southeast Asia, followed by Indonesia.
President Rodrigo Duterte reverted Mega Manila to general community quarantine (GCQ) from August 19 to August 31. But experts studying the pandemic in the Philippines earlier warned cases nationwide could reach 230,000 by August 31 if Mega Manila is placed under GCQ.
On Friday, Malacañang announced that face shields, apart from face masks, are required in enclosed commercial places (like malls), indoor workplaces, and public transportation.
The DOH reiterated that the use of rapid antibody tests is not recommended to screen individuals returning to workplaces or hometowns.