MANILA, PHILIPPINES––Interior Secretary Eduardo Año says the well-to-do can be quarantined in hotels designated as isolation facilities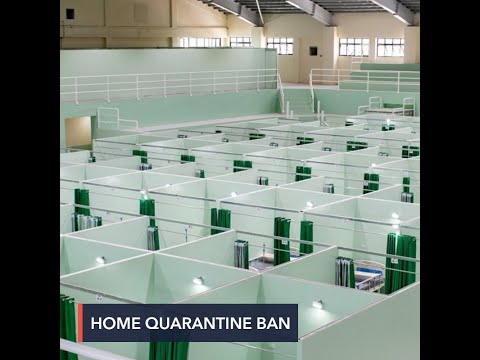 The Philippine government will ban the home quarantine of people who have COVID-19, Interior Secretary Eduardo Año said on Tuesday, September 8.
In an interview with The Source on CNN Philippines, Año said the government plans to "strictly implement" a "no home quarantine" policy "within the week," in an attempt to contain the virus.
"Pinakamaganda talaga ay lahat ma-isolate natin, rich and poor (It's really best that we isolate everyone, rich and poor)," said Año, who is also a member of the government coronavirus task force.
He said there will be exceptions but the plans have yet to be finalized. He gave a hypothetical example wherein an elderly woman, who might be difficult to take care of in an isolation facility, could be exempted from the ban.
The Department of Health sang a different tune later on Tuesday, however, saying home quarantine "is encouraged" if certain conditions are met. 
Why does this matter?
With this policy, the government is posturing itself as capable to take in thousands of more patients into its isolation facilities and hospitals.
The government has allowed asymptomatic and mild COVID-19 cases to home quarantine, provided that there is a separate room and toilet for the patient and government protocols are strictly followed. This proved to be difficult to regulate for the government, and has been cited as among the possible reasons driving coronavirus cases in the country. 
Año said that "the well-to-do" should not have any problems with the new policy as the government has made hotels available as isolation facilities.
The Inter-Agency Task Force on Emerging Infectious Diseases (IATF-EID) must pass a resolution on the ban that has been approved by President Rodrigo Duterte, before it can be implemented. – Rappler.com