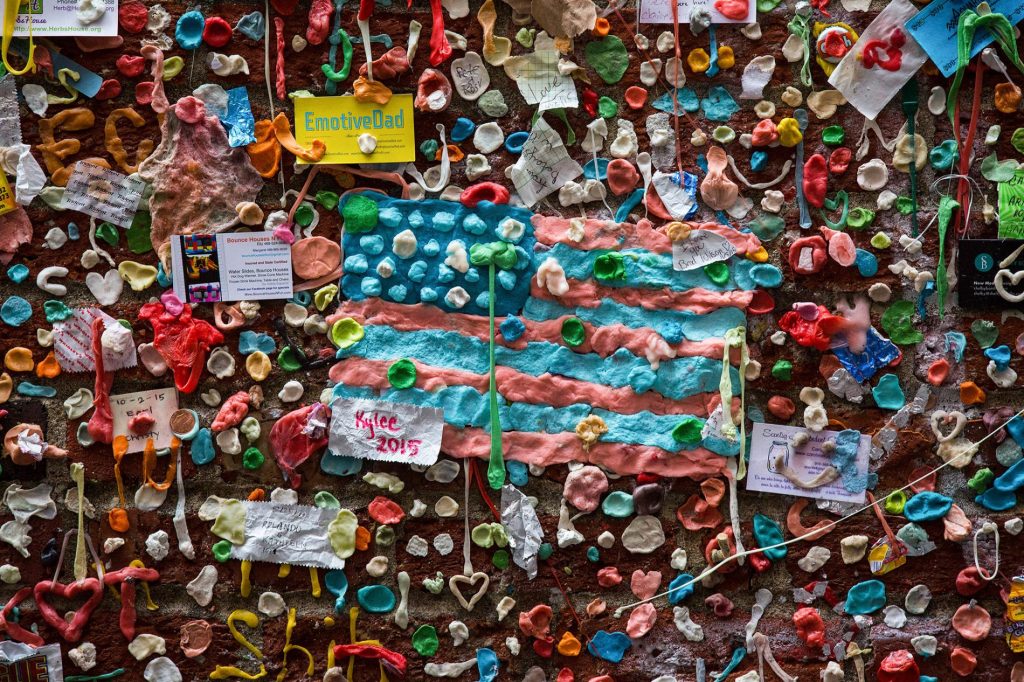 FOR CENTURIES, TRAVELERS seeking a way with words have climbed to the top of a medieval castle, leaned backward over a hole in the parapet, and planted a kiss on a hunk of limestone known as the Blarney Stone.
Said to be (among other things) a former altar stone brought back from the Crusades, this legendary rock is one of Ireland's most popular tourist attractions, rumored to grant "the gift of gab" to those who kiss it. Last year, roughly half the 460,000 visitors to Blarney Castle & Gardens kissed the stone. That's a lot of lips.
Around the world, destinations offering "germy" tourism—statues, stones, and other objects that visitors touch or kiss due to myth, legend, belief, or tradition—are facing a particular challenge during COVID-19. Equal parts intriguing and cringe-worthy, the practice could now be considered dangerous or irresponsible because of the pandemic. Although few health studies have focused on germy attractions, it's assumed to be rare for interactions with such sites to result in serious illness. But that was before a global pandemic made touch taboo. Now, these sites are potential high-traffic vectors for spreading the novel coronavirus from patron to patron through droplets left behind by kisses, hands, or exhalation.
How do you convince coronavirus-era travelers it's safe to interact physically with an object that thousands before them have touched or kissed? Germy attractions must reckon with a shaky year for tourism—and figure out how to uphold their cultural legacies while protecting the public from pathogens.
The gift of…germs?
Often considered the germiest tourist attraction in the world, the Blarney Stone reopened in late June after closing for the first time in its 600-year history in March. Despite COVID-19, about one in three visitors are still puckering up for the stone.
"I think we might have expected a little bit less," says Paul O'Sullivan, the castle's marketing manager. "But talking to people, they were surprised at the lengths we went to make it as safe as we possibly could."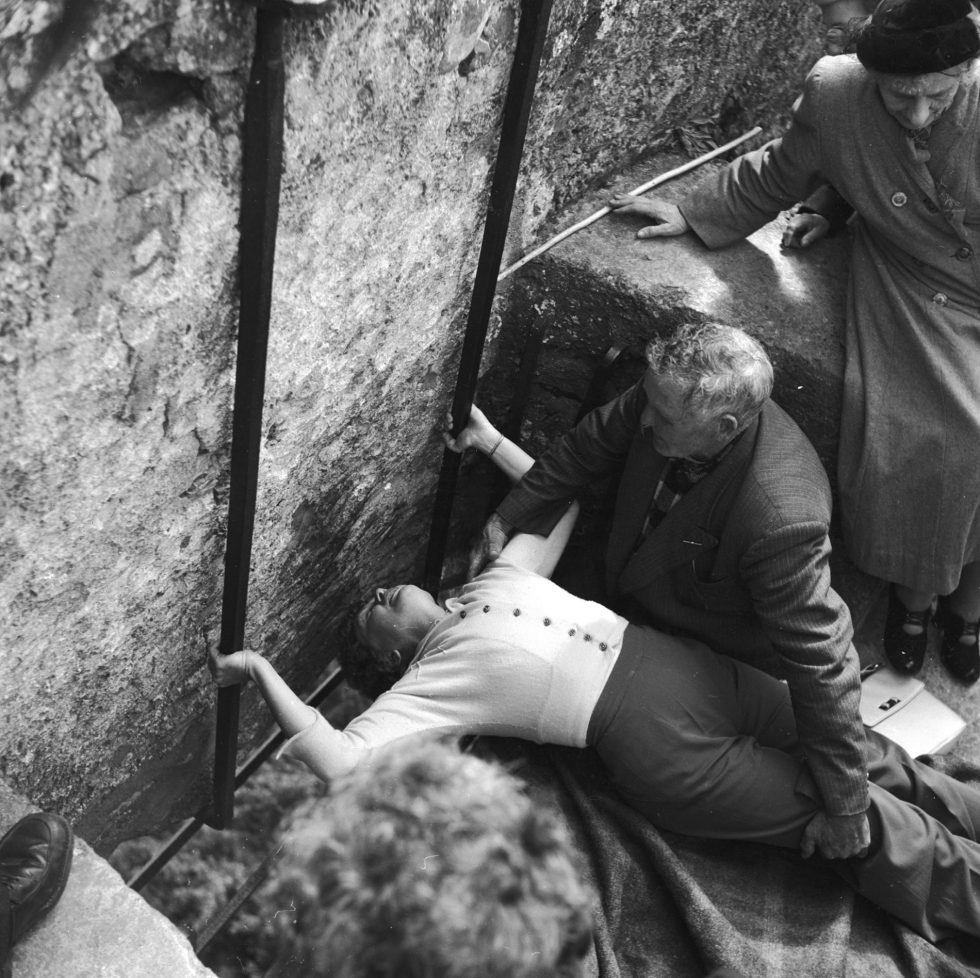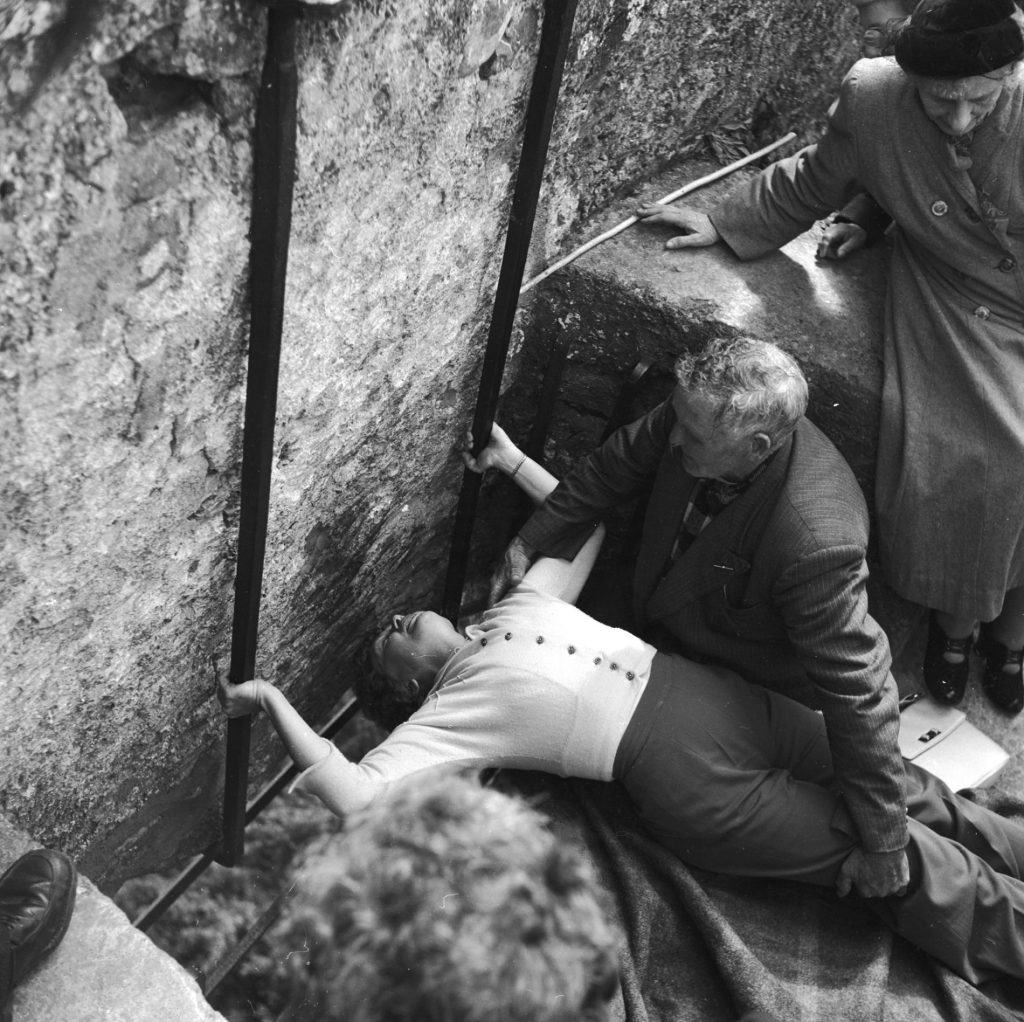 Blarney Castle has implemented numerous cleaning measures, most notably using an eco-friendly, World Health Organization-approved cleanser to clean the stone after each kiss and spacing visitors a minute apart to allow the cleanser to dry. The staffer who supports the person kissing the stone wears a face shield, mask, and gloves, changing the gloves after each visitor. The site offers hand sanitizer stations, enforces social distancing, and regularly disinfects high-touch surfaces; contact tracing details are taken upon entry.
Even before the pandemic, the stone was regularly cleaned with a general disinfectant that wouldn't damage or discolor the limestone, which has been worn smooth by millions of kisses. O'Sullivan says that even before the pandemic, visitors would frequently try to clean the stone themselves with wet wipes and the like, so the castle had to be more proactive about using limestone-safe products.
"It's a lot more rigorous now than what it's ever been," he adds.
All gummed up
Another famously germy site is the Gum Wall in Seattle's Pike Place Market, where visitors by the thousands add pieces of chewed gum to the 8-by-54-foot rubbery mosaic. A tradition since the 1990s, the Gum Wall is popular with visitors eager to take the iconic photo and add their own gum; some are even dared to lick the wall. Located on a historic brick building, the Gum Wall is routinely cleaned, although visitors add more gum after each cleaning.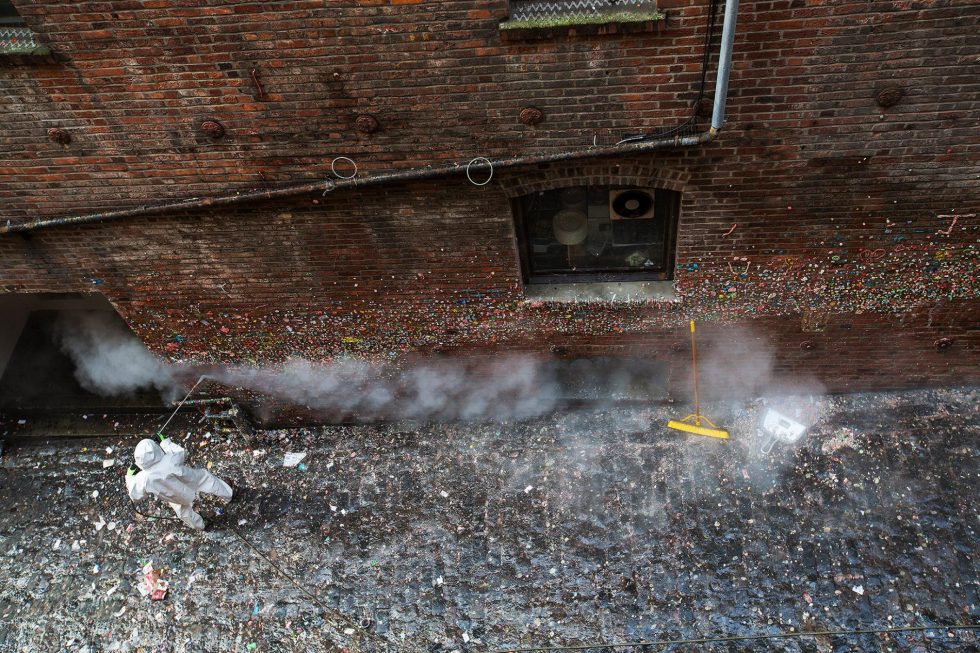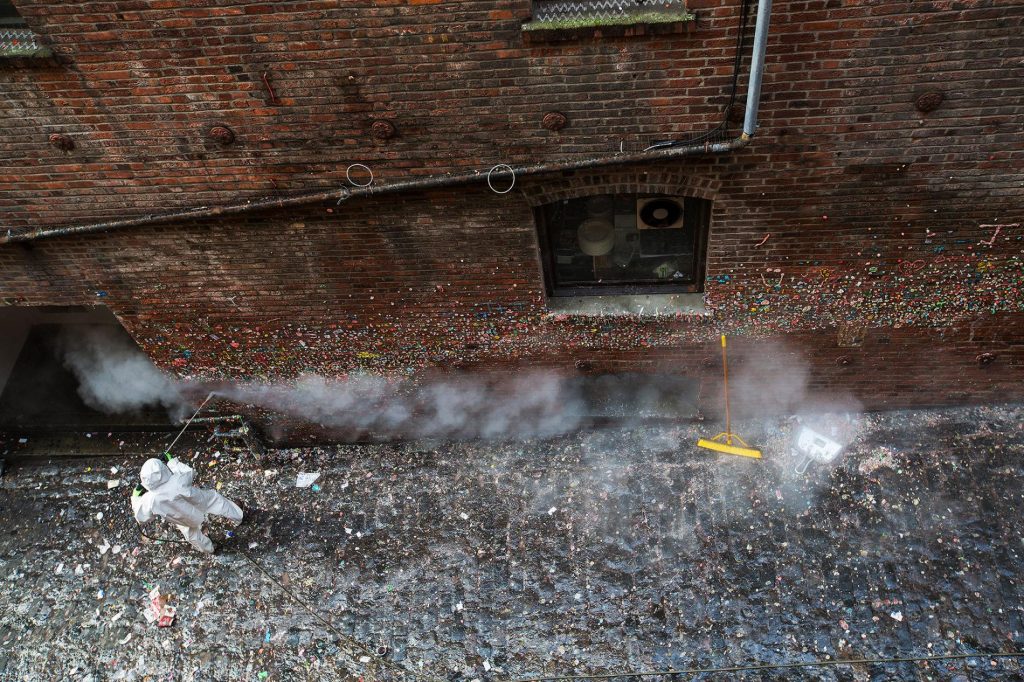 "It's quirky, colorful, and full of life," says Madison Bristol, who works in public relations for the market.
The Gum Wall has stayed open since the onset of the pandemic, albeit with few visitors. Over the summer, travelers returned: Recent Instagram photosshow visitors posing for pictures, blowing gum bubbles, and placing gum on the wall. Bristol says that they don't expect the Gum Wall to be as popular this year, but others in the local tourism industry don't think future visitors will be deterred, either.
"For the most part, you're not touching anything, so I think, moving forward, people are still going to go see it," says Colin Perceful, owner and CEO of Totally Seattle tours. "Travelers still want to live out that fantasy."
During lockdown, the spot did briefly jump on the digital tourism bandwagon when two local tech entrepreneurs created a virtual Gum Wall to aid Seattle's struggling hospitality industry.
"I still think the actual physical act of visiting the landmark site and participating is hard to replicate," says Mark Michael, co-creator of the virtual experience. "The Gum Wall is iconic."
An uncertain future
At some places—including Chile's Punta Arenas, where kissing the foot of a statue depicting an Indigenous Patagonian is said to ward off seasickness and bring good luck—tourism is yet to restart, leaving health and safety plans up in the air.
"Because we haven't received any tourists to our city, it is difficult to know," says Marta Larravide Villagrán, an official with the local chapter of Chile's national tourism board, SERNATUR. "Maybe for a while people will not touch or kiss the toe, but the tradition remains."
At Hollywood's TCL Chinese Theatre, where tourists can fill the concrete outlines of their favorite movie stars' handprints with their own palms, the attraction has been closed since March and plans for safely reopening remain a work in progress.
Others have reopened, but only to the faithful. In May, Vatican workers completely sanitized St. Peter's Basilica—where the saint's bronze foot has been smoothed to a formless mass by centuries of pious kisses and touches—though the church reopened for Mass, not for tourists.
Even for places that have resumed normal operations, it's a waiting game to see what the future holds.
"I think the percentage of people kissing the Stone may go down a little bit," O'Sullivan speculates. "[The return of] international travel will be a big determination."
There has been one upside: The pandemic has temporarily held back the tide of overtourism at popular destinations, allowing locals to experience their treasures without the crowds.
"It's amazing how many [Irish] people have been here for the first time," O'Sullivan says.