DUBAI––The UAE on Monday recorded 1,064 new COVID-19 cases and one death.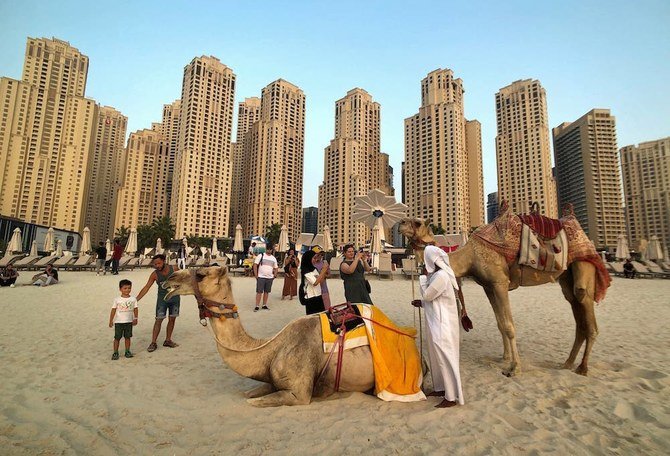 The Ministry of Health and Prevention said the total number of cases since the pandemic began has reached 107,293, while the death toll rose to 446.
The ministry also said 1,271 cases recovered from COVID-19 over the previous 24 hours, bringing the total to 98,555.
Dubai Economy closed a real estate office and issued fines to eight businesses and a warning to one shop for not adhering to anti-COVID-19 measures.
During daily inspection rounds, teams from Dubai Economy, in cooperation with Dubai Sports Council, fined five sports establishments over the weekend for failing to adhere to COVID-19 precautionary measures, while six others received warnings.
Dubai Health Authority announced that COVID-19 tests required for traveling could now be booked at some malls.
The UAE, with a population of around 9.9 million people, has conducted 10.8 million tests so far.
Meanwhile, Khalifa University of Science and Technology said a research team had developed an anti-viral eco-friendly face mask.
The scientists claim the "navamask" eliminates more than 99 percent of bacteria.
Elsewhere, Kuwait recorded 777 new COVID-19 cases, bringing the total to 111,893. The death toll reached 664 after six new fatalities were registered.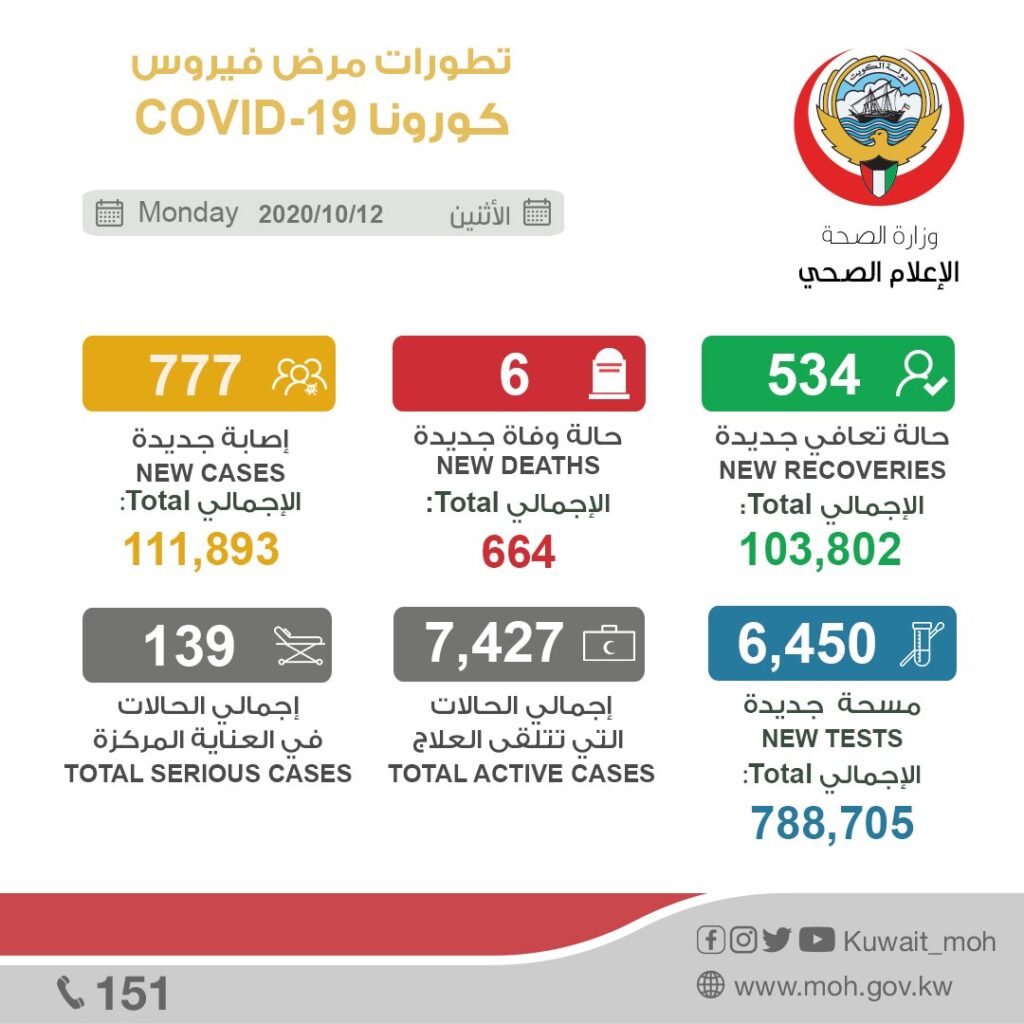 Oman's health ministry confirmed 685 new cases and eight deaths, bringing the total to 106,575 and the death toll stands at 1,046.
In Bahrain, five deaths were reported, bringing the death toll to 280, while 334 new infected cases were confirmed.