Metro Manila (CNN Philippines) — Pursuing its philosophy of excellence and compassion, local pharmaceutical company Unilab, Inc. has been silently helping in the fight against the coronavirus through public-private initiatives and helping poor communities cope with basic needs.
Unilab has so far shelled out P665 million worth of donations to pandemic response efforts. These were delivered directly to the frontliners of more than 400 hospitals in coordination with the Department of Health and the Inter-Agency Task Force for the Management of Emerging Infectious Diseases.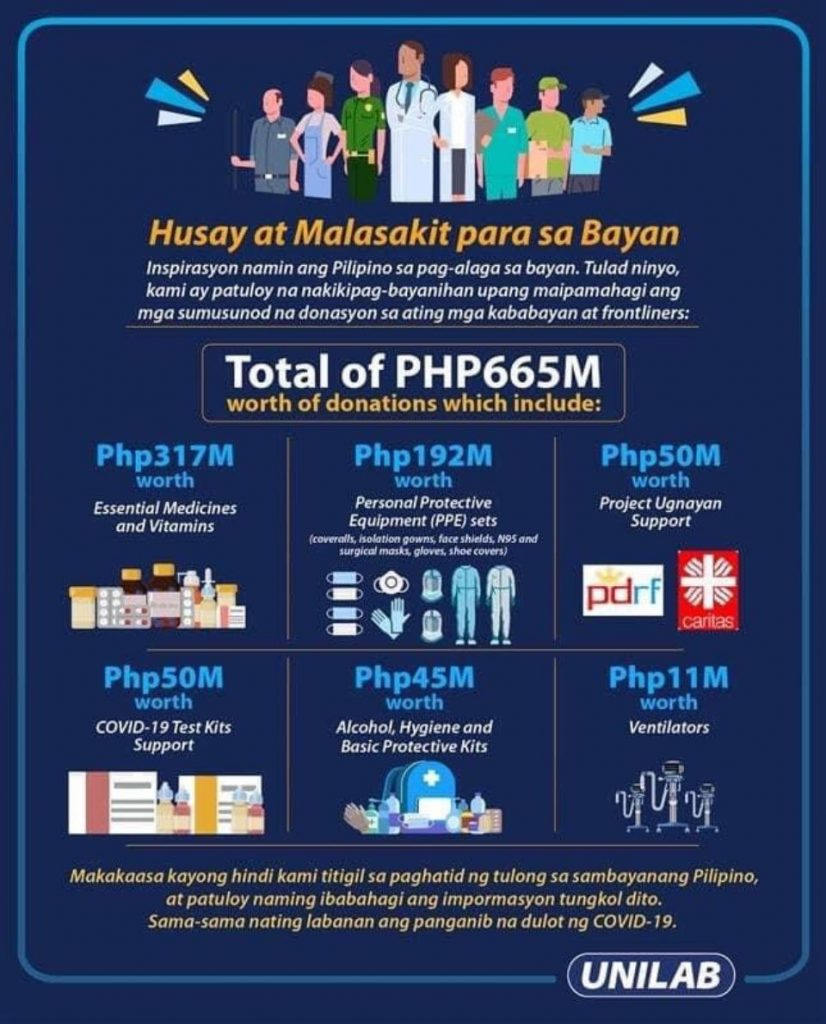 The donations were P317 million worth of essential medicines and vitamins; protective equipment sets which consist of coveralls, isolation gowns, face shields, N95 and surgical masks, gloves and shoe covers worth P192 million; alcohol, hygiene and basic protective kits worth P45 million; and P11 million worth of ventilators to COVID-19 referral hospitals.
The Campos Hess-led Unilab is currently working with the Department of Science and Technology, UP-National Institutes of Health and other partners to significantly increase the capacity of the country to do testing.
A P50-million support was provided to fund-raising initiatives of civil society groups for poor communities.
In his March 30 address, President Rodrigo Duterte recognized the company for supporting efforts to contain the virus. This was the only time that Unilab's donations were publicly mentioned as the company adheres to its founders' core value of shunning the spotlight while extending help during calamities and crises.